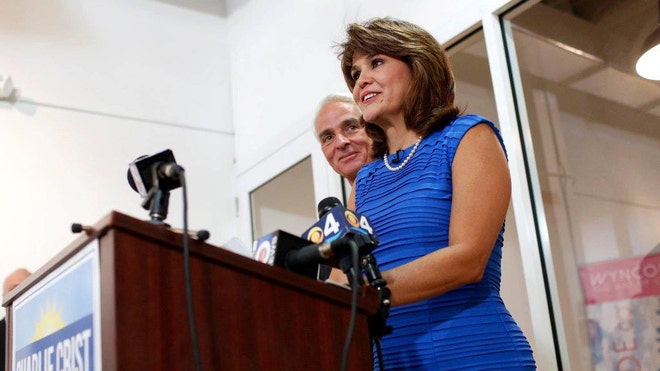 The chair of the Miami-Dade County Democratic Party is the running mate for Republican-turned-Democrat Charlie Crist, who is challenging Florida Gov. Rick Scott in November.
Crist, a former governor, announced Thursday that he had selected Annette Taddeo-Goldstein as his running mate.
Taddeo-Goldstein was born in Colombia to an American father and Colombian mother and spent the first 17 years of her life in the South American country.
The most recent polls show Crist slightly ahead of the Republican incumbent.
The pick comes less than six weeks ahead of the Democratic primary and will help shore up support among the party faithful. Crist is facing former Senate Democratic Leader Nan Rich.
Taddeo-Goldstein is also a vice chairman of the Florida Democratic Party and is on the Democratic National Committee's executive committee. She runs a translation company.
"As a working mom, a small business owner and a Floridian, I am proud to serve this state that has given me so many opportunities," Taddeo-Goldstein said Thursday, according to published reports.
"Unfortunately," she said, "too many people across Florida are feeling left out and behind."
Crist was a lifelong Republican until running for Senate as an independent in 2010. He first registered as a Democrat less than two years ago.
Scott earlier this year selected former Miami-Dade property appraiser Carlos Lopez-Cantera as his running mate.
Crist called her "a remarkable woman and a classic American success story."
http://latino.foxnews.com/latino/pol...ors_picks=true